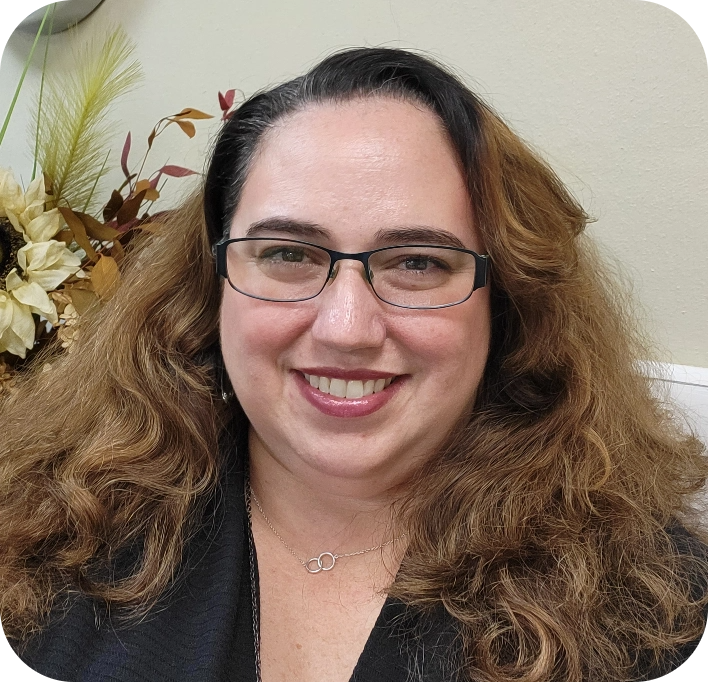 Karla Suszek joined Good Neighbors of Blount County in February 2022. She comes to us with 10 years experience in education teaching high school English and 10 years experience in business office management. Originally from Guatemala, she is fluent in Spanish and able to communicate with our neighbors in their own language. Suszek's passion for helping others is the reason she joined GNBC and has plans to take the organization into new directions of growth in the coming years.
Peggy Campbell
Gerry Sanders
Merl Kurll
Gaines Lee
Pam Bundy
Susan Daves
Don Myers
Barbara Forster
Wendy Updegraff
Susan Ward
Gary Wade
Kathy Grovum
Kathleen Ardn
David Bender
Pedro Antonio
Heaven Lanagan
With only one paid staff person, the Good Neighbors organization is run with many volunteer staff members. If you are interested in volunteering in the office, follow the "Contact Us" link and send us a message!
Samuel Hall is a longtime Blount County resident currently residing in Friendsville. He is the Lieutenant over the Blount County Juvenile Detention Center. Sam joined good neighbors in hopes to affect positive change, to Blount County citizens in need. He is dedicated to helping others and believes GNBC represents the willingness to give and improve people's budgeting of their monthly financial obligations. Hall has served on the board for 2 years and currently is the board chair for 2023.
Joseph Maus lives and works full-time in public safety administration in Blount County. He joined Good Neighbors of Blount County to offer his unique skill set to help GNBC grow and efficiently assist our community. Maus currently serves as the Vice Chairman of our Board of Directors and enjoys serving on the Administration and Finance committees.
Matthew Webb is a life-long resident of Blount County and is a Senior IT Leader at Brunswick Corporation. He has served on the Good Neighbors Board for a total of 12 years (separate 6 year periods) as a way of serving the community and those who need help when the unexpected happens. Webb has served in the capacity of Chair, Vice Chair, Secretary, and is currently the Treasurer of GNBC.
Gary Skolits moved to Maryville in 1980 to work for TVA and is currently a retired UTK emeritus facility member from the Department of Education Psychology and Counseling. He joined Good Neighbors to serve and support Blount County community families in crisis seeking short-term guidance, and/or family budget training. This is Skolits first year on the GNBC Board where he serves in the role of Secretary.
Aaron Aster moved to Maryville in 2007 and is a Professor of History at Maryville College. He joined the GNBC board three years ago in order to help people in the community navigate their way through difficult times so they can get back on their feet again.
Chuck Prakins moved to Maryville in 1991 while working for the TVA. He has since retired and now operates a food truck. He joined Good Neighbors five years ago to get more involved in the local nonprofit community. During his tenure Parkins has served as vice and chair of the board.
Megan Graves recently joined Good Neighbors of Blount County in 2022. She is an elementary school teacher at Montvale Elementary School, and she believes in caring for her students and their families in and outside of the classroom. This led her to joining GNBC. Graves resides in Alcoa with her husband, Michael, and their daughter, Alexis.
Laura Harrill moved to Maryville in 1998 and is retired from Blount Memorial Hospital as Director of Community Outreach. She joined GNBC as an extension of her former outreach activities in the community and to make a difference in people's lives who need immediate help and education of skills to proactively work toward self-sufficiency. This is her first year as a board member.
Rodney Nelson is a longtime member of the Maryville community along with his wife Julie and children. He is a former Athletic Director and Head Basketball coach from Hiwassee College and a retired teacher and coach of Maryville High School. Nelson joined the Good Neighbors board in 2023 with the hope to help others in the community.
Courtney Whitehead is currently the supervisor of human resources for Blount County Schools. She has spent 22 years in BCS from teaching, being an assistant principal, and a principal. She is also an adjunct professor for Maryville College. Whitehead enjoys traveling and spending time with her family. Serving on Good Neighbors is important to her because she believes that everyone deserves a community filled with kindness.
Sign Up to Become a Board Member